Molte aziende pensano che portando i dati e i workload nel cloud, non dovranno più occuparsi della loro sicurezza. Questo atteggiamento è sbagliato, in quanto il cloud provider non si assumerà impegni oltre quelli scritti nel suo SLA: aspetti come le autorizzazioni date agli utenti, la data retention, l'encryption, la resilience, dovranno tutti essere gestiti internamente nell'azienda che acquista il servizio cloud.
Comprendere il Shared-responsibility Model, il modello di suddivisione delle responsabilità scelto dal proprio provider, è fondamentale per gli aspetti di sicurezza. La domanda corretta che deve porsi oggi un'azienda non è tanto "Il cloud è sicuro?" ma piuttosto "Stiamo usando il cloud in modo sicuro?".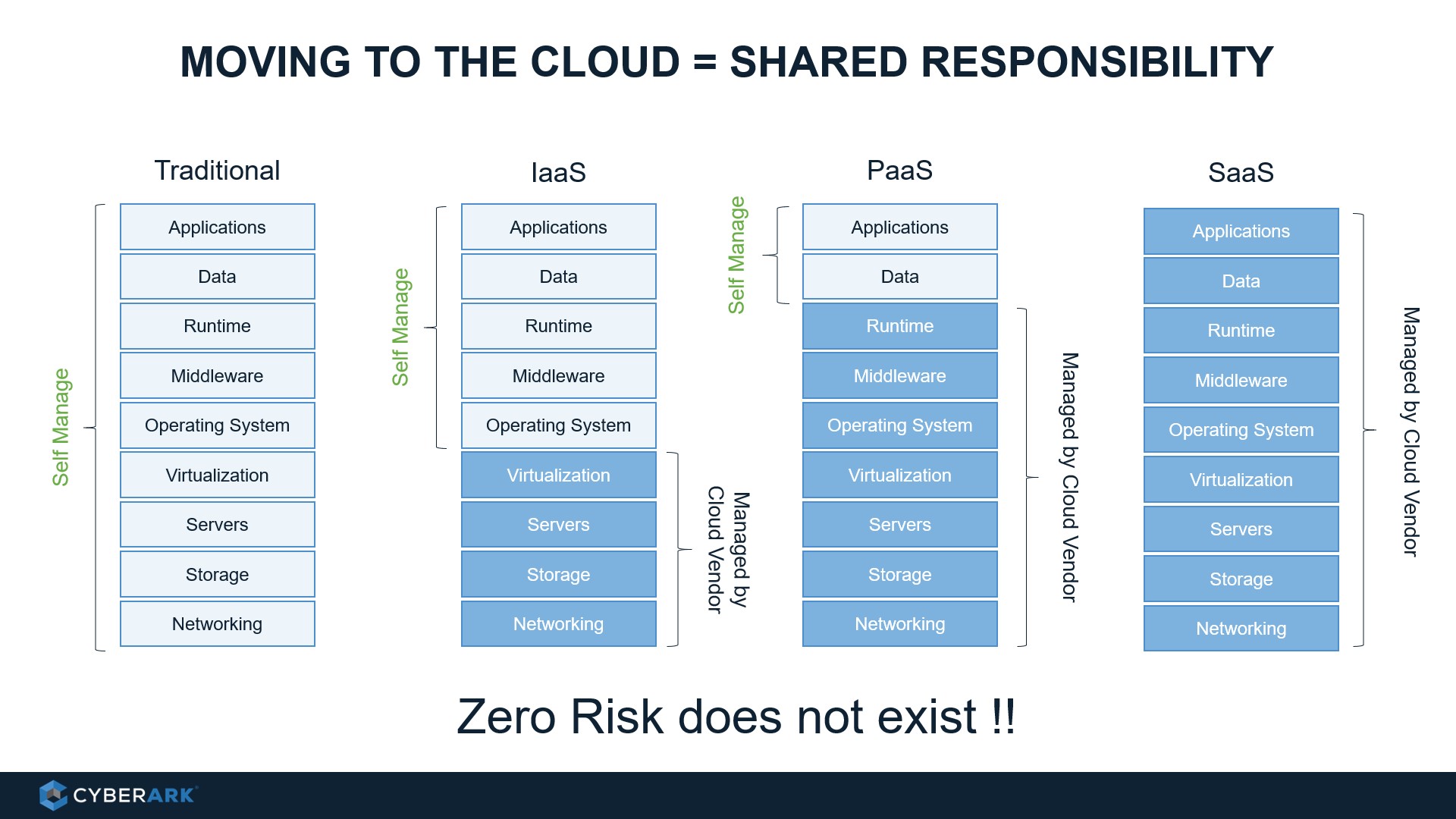 Spostare i workload sul cloud comporta molti benefici per il business, ma comporta anche nuovi problemi di sicurezza, un'espansione della superficie d'attacco e soprattutto la necessità di proteggere meglio gli account privilegiati, credenziali e segreti. Sia gli ambienti on premises che ibridi e nel cloud vanno messi in sicurezza, per evitare i movimenti laterali degli attaccanti attraverso le diverse infrastrutture. La revisione delle policy e delle misure per una gestione consistente di privileged accounts, credenziali e segreti deve tenere il passo con la rapida evoluzione degli ambienti di elaborazione e sviluppo.
Il Webinar "BEST PRACTICE DI SICUREZZA PER IL CLOUD", organizzato da CyberArk in collaborazione con The Innovation Group lo scorso 23 ottobre 2018, con la partecipazione di Fabio Battelli, Partner – Cyber Risk Services, Deloitte e di Massimo Carlotti, Sales Engineer – Italy and South EMEA di CyberArk, è stato il momento per fare chiarezza su:
I modelli del cloud e i principali standard per la gestione della sicurezza
Come mitigare i rischi di sicurezza che emergono nel passaggio al cloud
Usufruire dei vantaggi di flessibilità, dinamismo ed economicità del cloud, gestendone la sicurezza in modo semplice e automatizzato
Come incrementare la visibilità sugli accessi privilegiati, istituire policy aggiornate e monitorare in real-time le attività
Rispondere alla compliance, ridurre le perdite di tempo ed evitare i costi dell'errore umano.
Visualizza il Webinar completo: