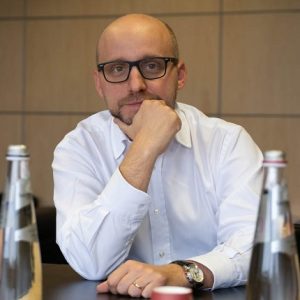 Ha maturato più di 20 anni di esperienza nei diversi ambiti della Business Security. Nel corso del tempo ha operato in ambito accademico (Università Commerciale L. Bocconi) e nel settore della consulenza, dove ha ricoperto per conto di Security Reply (Gruppo Reply) il ruolo di Responsabile dei servizi di security governance, risk and compliance.
Entrato in Snam nel 2015, è oggi responsabile, a livello di Gruppo e all'interno del Global Security & Cyber Defence Department, del coordinamento e della gestione delle attività di cyber security e business resilience.
Laureato in Economia aziendale presso l'Università Commerciale L. Bocconi è Senior Security Manager certificato CEPAS in accordo con la norma UNI 10459.
Dal 2018 è membro dell'Advisory Board dell'Osservatorio Information Security & Privacy della School of Management del Politecnico di Milano. Dal 2018 e fino a giugno 2022 è stato membro del Consiglio Direttivo e Tesoriere di AIPSA (Associazione Italiana Professionisti della Security Aziendale).