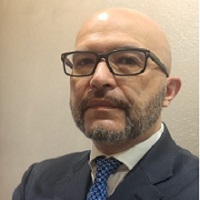 Fabio Gianotti is a Security professional with more than 20 years on ICT and Information Security. Fabio currently covers position of CISO for Banca Mediolanum leading IT Cyber Security department.
Fabio has an extensive experience in Cyber Security & Fraud and IT service Platforms, IT Security Governance, Disaster Recovery and Business Continuity, IT Security Engineering and Security R&D. Previously he covered both Technical and Executive roles on Banking and CMT market as UBI Bank, UniCredit Holding, Symantec, H3G, Vodafone, Omnitel 2000,Colt Telecom, Alcatel R&D, etc.
As Banca Mediolanum CISO, Fabio's responsibilities are mainly to drive BMed security business strategy, covering cyber security, logical security and ICT security infrastructure aspects, ensuring adequate level of security for BMed, as required by ECB and local regulators within and outside the European Community, where BMed is present. Furthermore, Fabio is leading also Group Security Strategy and compliances to GDPR, NIS and PSD2, Security UEBA, Cloud Protection, Security Deception and Security Full Stack adoption.
.
.