Today, organizations are moving data backup and disaster recovery processes to the cloud. This means that data backup and recovery has become more complex and new data protection measures have to be designed not only for on premises, but also for hybrid,  virtual and cloud workloads. Understanding the different options and how to design an efficient, cost-effective data protection strategy is important, as explained in this interview with The Innovation Group by Jyothi Swaroop, VP Solutions, Veritas Technologies.
TIG. Today, what are the main needs in terms of data protection, for enterprises that are overwhelmed by the increase of data to manage, and when using different, next-generation platforms (multi-cloud, virtual, hyperconverged, open source, mobile, etc.) and by new regulations as the GDPR?
Jyothi Swaroop. There are many considerations when implementing a data protection strategy. Many customers I talk with worry about maintaining different data protection silos, i.e. solutions that are not working very well together. I recommend a more unified data protection strategy that will manage data across all workloads: in the cloud, in virtual or hybrid environments or on premises.
Secondly, data protection must be scalable. Customers should not deploy a data protection solution for only one specific workload, or specific VM, as they may need to scale multiple petabytes, in the cloud, or in physical, virtual environments or on premises.
Third, data protection should have a built-in resiliency strategy. It should not focus only on data protection, but instead have resilience built in. This helps to enable data protection, fail over and fail back, when migrating data from one environment into cloud multi-cloud environments.
Lastly, a data protection solution should be able to offer
instant recovery of the data. In an age where data breaches and ransomware are commonplace, all customers need to back up their data frequently. The critical point here is to have a solution that allows for back up 99,99% of the time – and the ability for an instant recovery, if something goes down.
TIG. Which role is played today by the cloud in enabling a faster, cheaper and more secure Data Protection?
Jyothi Swaroop. When it comes to the cloud, the first reaction of any customer is not that it's cheaper, but instead that it allows for more agility. Cloud-based services are ideal for businesses with growing or fluctuating bandwidth demands. If your needs increase it's easy to scale up your cloud capacity, drawing on the service's remote servers. Cloud computing cuts out the high cost of hardware. You simply pay as you go and enjoy a subscription-based model that's kind to your cash flow.
A customer can solve both compute and storage requirements faster in a cloud environment. Of course, cloud technology will also become less expensive in the future.
Data protection means that the data is copied onto secondary storage. Generally, in the last 30 years, companies used to archive data in tape libraries – but tape is hard to read, and it doesn't allow analytics functions. In other terms, tape is cheap but provides no value, no compliance, no analytics or visibility in what is memorized in it.
Today, data can be easily backed up in the cloud, with Veritas' flagship technology,  Veritas NetBackup. And immediate access to that data is always available. Also, today, customers can buy cheaper cloud storage, while for tape storage, the cost of management is increasing. In the cloud, when you have uploaded the data, it's easier to maintain the storage. And also, it's easier to move the data, if you want to change your cloud provider, while it's hard to take the data out from the tape and put it somewhere else.
So, first of all, cloud offers agility, it's easier to move the data around; two, cloud computing allows you to design a more affordable and easier to manage data protection strategy.
And three, as the internet is becoming faster, the cloud offers analytics and often the ability to meet compliance regulations as a result of that data.
TIG. As an example, with the new, elevated risks of poor data governance under the recent General Data Protection Regulation (GDPR), which grants consumers the power to request access to or removal of the personal data a company holds on them, organizations must take steps to address the issue of stale data (i.e. data that have not been modified in the last three years) to ensure regulatory compliance.
Jyothi Swaroop. It's vital that enterprises embrace technology that enables them to locate personal data across different platforms, search and retrieve it or delete data efficiently and effectively when it is no longer needed to be retained.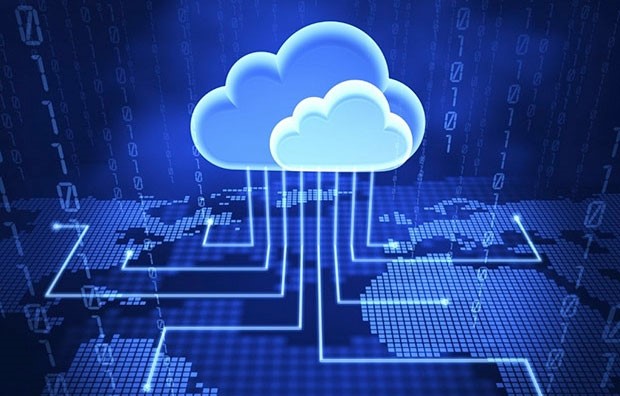 TIG. In moving the Data protection to the cloud, which news risks and compliance limitations must be considered?
Jyothi Swaroop. There are multiple risks. The cloud is essentially a storage facility owned by someone else. If you are a large financial institution and you have sensitive, personal information about your customers, if you move it to the public cloud, you're no longer in your DMZ, and if something goes wrong, or there is a data breach, you don't have full control over that data any longer
The second risk is that the cloud by itself doesn't provide inherent data protection – if you read any cloud provider agreement, it says that that "we don't provide … " and "you are responsible for data protection,  disaster recovery, …". So, in the cloud, a data protection strategy is the customer's responsibility, not the cloud providers.
Another issue is that the performance of the cloud is not predictable and depends how well the network is working. Recently, it was reported that Microsoft Azure was down, and previously there were news reports that AWS had experienced a cloud outage. Internally, in your own data center you may have some control over how long it will be before you can recover important data from an outage.  With cloud computing, it's more difficult to estimate.
TIG. Which are the distinctive values of the Veritas Data protection, in terms of securing evolving infrastructures and modern workloads?
Jyothi Swaroop. Let me explain the value of Veritas and data protection. Customers today do not want to invest in different silos of data protection, but instead, one single unified data protection strategy for their entire data environment, whether it is virtual, physical or on premises. Our newest release, Veritas NetBackup 8.1.2, can protect all workloads, from physical, (Oracle DB), to virtual workloads (Hyper-V or VMware), to cloud workloads that are migrated to Azure or Google Cloud. NetBackup is a single solution that can manage and protect all workloads end to end in a seamless way.
Another value of Veritas is our scale. Nobody protects more data than Veritas. In fact, Veritas protects the highest number of exabytes in the world. If you need to protect 100 exabytes of data, Veritas has a long history of doing that with some of the largest enterprise customers. In fact, 96 percent of the Fortune 100 relies on Veritas for data backup and recovery.
The third point is performance. You can backup data 100 times, but its recovery is also very important. Veritas provides instant recovery for all data, from physical to virtual or data stored in cloud environments. If for instance a server goes down, with Veritas technology, you can recover that data instantly.
Author: Elena Vaciago, The Innovation Group
---
Jyothi Swaroop, VP Solutions, Veritas Technologies will be a Keynote Speaker, explaining how to design an effective data protection in on premises, virtual, physical and cloud workload, during the
the next 23rd October, 2018 in Milan, Area Pergolesi – Via Giovanni Battista Pergolesi, 8.