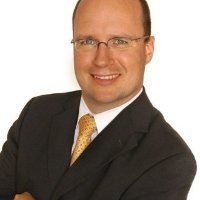 Andreas Gaetje was appointed as Head of Group IT Risk and Security of Assicurazioni Generali in October 2013. Between 2008 and 2012 he spent five years as Head of Group IT Audit at Generali Deutschland Group, Cologne (Germany). He is member of the ISACA Germany Chapter.
Gaetje worked for insurance companies for almost 13 years, during which time he held several positions mainly focused on Auditing. He supported organizations to improve security and business operations and to fulfil compliance requirements also with respect to international service delivery.
Gaetje became a senior consultant in the international Unilog Group (now CGI) in 2002, mainly focused on business process consulting and system integration. He started his career with the firm in 1999, after earning a Master in economics at the Christian-Albrechts-University, Kiel (Germany). He is Certified Information Systems Auditor (CISA) and Certified in the Governance of Enterprise IT (CGEIT).
Gaetje was born in Elmshorn, Germany, on October 24, 1972.